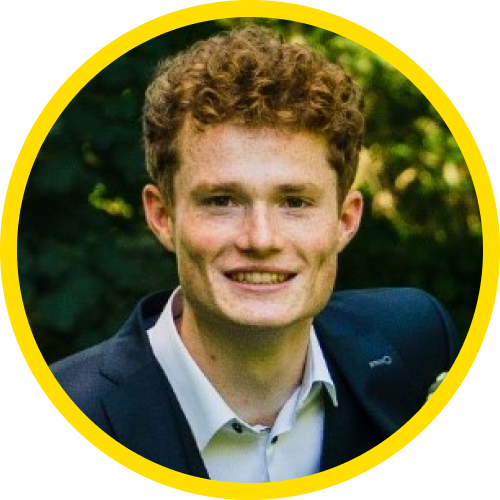 Hi! My name is Dieter. Following my passion for video marketing, I founded Skapa in 2020, a young and creative video agency specialized in creating social media marketing videos. Videos that tell your story and leave a mark on your audience. Videos that build your brand and help you grow your business.
I work in close cooperation with a team of freelancers, each expert in their field. Ranging from copywriting, video production and editing to motion and sound design. We'll take care of your video marketing strategy. From ideas to results. From strategy to creation.
For business inquiries or more information, please feel free to contact me.
Let's create!
Als Communicatiemanager bij IGEMO kijk ik uiterst positief terug op mijn samenwerking met Dieter en Skapa. Zowel het productieproces als het eindproduct waren zéér geslaagd. Dieter biedt uitstekende service, effectieve inzichten en transparante communicatie. Hij houdt zich aan gemaakte afspraken en weet het DNA van een bedrijf perfect te visualiseren.
Ik werkte al verschillende keren met Dieter samen. Hij is niet alleen een super videograaf, maar hij is ook heel ondernemend en nauwkeurig in de voorbereiding en afwerking van ieder project. Absolute aanrader!
De samenwerking met Dieter verliep heel vlot en de outcome was absoluut fenomenaal. Daarom raad ik Dieter en Skapa ook aan aan familie en vrienden!
Als Marketing Manager bij Academics for Companies kon ik op Dieter rekenen voor allerhande projecten, van promobeelden en visuals tot animatie- en evenementenvideo's. Het idee achter deze video's was enerzijds het verhaal en de missie van onze organisatie op een luchtige manier overbrengen naar studenten en partners. Anderzijds brachten ze onze evenementen tot leven in een aftermovie die steevast tot de verbeelding sprak. Eigenlijk exact zoals je het zelf voor ogen hebt, maar dan nóg vele malen beter!