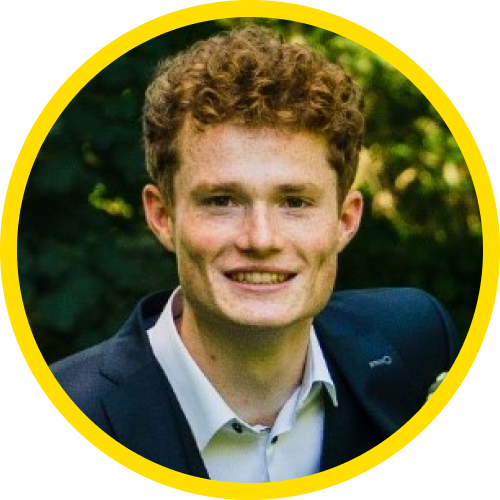 Hi! My name is Dieter. Following my passion for video marketing, I founded Skapa in 2020, a young and creative video agency specialized in creating social media marketing videos. Videos that tell your story and leave a mark on your audience. Videos that build your brand and help you grow your business.
I work in close cooperation with a team of freelancers, each expert in their field. Ranging from copywriting, video production and editing to motion and sound design. We'll take care of your video marketing strategy. From ideas to results. From strategy to creation.
For business inquiries or more information, please feel free to contact me.
Let's create!
I have been amazed at how easy it was working with you. You first took the time to understand the mission of our service and then you were very proactive in putting everything in place. You came up with ideas and proposals to make the videos better, and you took all our feedback into consideration. All the deadlines and commitments were respected. On top of that, we all had fun doing the video shoot with you! I will definitely recommend you to other SaaS start-ups looking for a professional video maker.
I already worked with Dieter several times. He is not only a great videographer, but he is also very enterpreneurial and precise in the preparation and execution of each project. Strongly recommended!
A big thank you for your professional approach, results and constructive collaboration. You worked calmly and patiently with our employees who were nervous to get on camera. You delivered high-quality videos that resulted in a successful job day for us, in part because of the publicity we were able to do with the videos.
The collaboration with Dieter went very smoothly and the outcome was absolutely phenomenal. Therefore, I would also recommend Dieter and Skapa to family and friends!
As Communication Manager at IGEMO, I look back extremely positively on my collaboration with Dieter and Skapa. Both the production process and the final product were very well executed. Dieter offers excellent service, effective insights and transparent communication. He keeps his promises and knows how to visualize the DNA of a company perfectly.
As Marketing Manager at Academics for Companies, I could count on Dieter for all kinds of projects, from promo visuals to animation and event videos. The idea behind these videos was, on the one hand, to convey the story and mission of our organization in a light-hearted way to students and partners. On the other hand, they brought our events to life in an aftermovie. Exactly as you envisioned it, but even better!